Microsoft 365 GCC has many of the same features and Office 365 applications as the Azure Commercial cloud, including SharePoint Online, Teams, Exchange Online, OneDrive for Business. Additionally, Microsoft Teams allows meetings and free collaboration between users on GCC and commercial tenants. Microsoft Teams on GCC also allows Live Events. The following Licensing Guide gives a breakdown of some features and products available on the platform. We will update and expand this section over the coming weeks and months.
Teams in Microsoft 365 GCC
Teams for Office 365 GCC, hosted in Azure Commercial, became available in the Summer of 2018 and has grown to close feature parity with the Commercial Teams offering. Some of the more glaring feature parity gaps at the moment center around the lack B2B capabilities with GCC High and DoD tenants. B2B with these offerings is on the Microsoft Roadmap, but it is not expected this year. Unlike the GCC High Teams service, Audioconferencing and Direct Dialing is generally available without the need for additional configurations and a SIP provider.
Licensing Required:
Office 365 E1/G1 or E3/G3 or E5/G5
Microsoft 365 F1 or F3
Microsoft 365 E3/G3 or E5/G5
Some of the latest features to release for Teams in GCC include Breakout Rooms, Meeting Recordings to OneDrive, Meeting Reactions in Meetings (i.e. the heart button)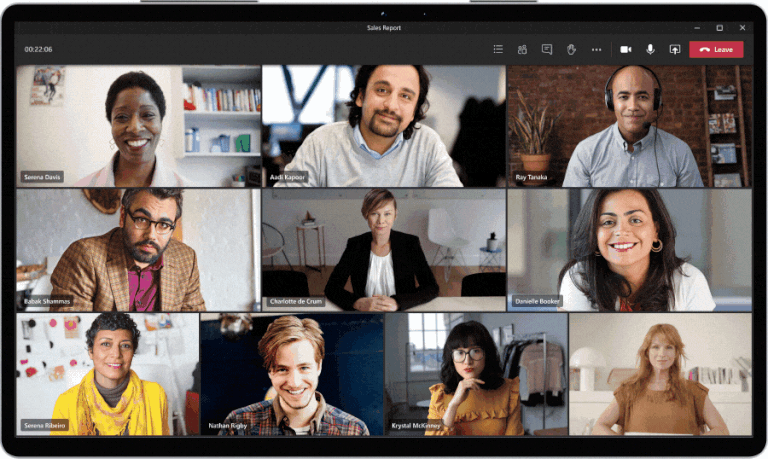 Coming Soon: Teams Desktop Client for MacOS
Enterprise Mobility and Security in Microsoft 365 GCC
Microsoft Defender
Summit 7 recently wrapped a blog on the Microsoft Defender Suite and supporting video from Microsoft's Matt Soseman that highlights the various products, their features, and how they meet CMMC/DFARS requirements. In addition to that content, there are several data points you should be aware of. First, the Office 365 and Microsoft 365 E5/G5 license includes Azure AD Premium 2 and Azure Information Protection, but not MCAS or Azure ATP (otherwise known as Microsoft Defender for Identity). You must purchase those two separately as an add-on.
Microsoft Defender for Office 365
Some of the recent releases that are out or in process include Microsoft Defender for Office 365 GCC (MDO365) Customizable Quarantine Notifications and Alerts, and MDO365 in GCC now has the ability to customize automated investigations and rid of unnecessary alerts. One of the more highly anticipated features for MDO365 in GCC is Safe Links in Microsoft Teams to scan and protect users from malicious links in Teams - Expected in early 2021.
Microsoft Defender for Identity
Currently, the only features that are available on the commercial version of Defender for Identity that aren't available on GCC and GCC High are two integrations: the integrations with Microsoft Defender for Endpoint and VPN integration, both of which are in backlog awaiting development.
Microsoft Defender for Endpoint
On the outset, Defender for Endpoint in GCC has several integrations currently that are not generally available in GCC High: Integration with Intune and Azure Sentinel.
More information to come!
Coming Soon: Built-in sensitivity labeling for Office and Outlook