Information Architecture (IA) within SharePoint Online has long been an foundational component of any Office 365 implementation. As consultants working with Office 365, we're no strangers to having to take on the daunting task of building the information architecture of an organization from the ground up in the cloud. Like many things in Office 365, there's not a one size fits all approach to building an IA for a client. Every organization is different, but what is similar across clients: a well defined approach that takes advantage of the core functionality of the platform makes it possible to build an IA that not only mimics the functional teams within an organization TODAY, but also future proofs your environment to allow for restructuring as your organization changes.
SharePoint Hub sites themselves are a pretty slick implementation and, since their release at Microsoft Ignite, there have been many articles introducing this functionality. For the purposes of this article, I'm going to focus on the impact that SharePoint Hub sites have on the design of your information architecture. So, how's your Information architecture going to change with SharePoint Hub Sites? The following sections walk through some key areas where your IA gets better with hub sites.
Technically flat, virtually hierarchical
This update to the IA of SharePoint is probably the most positive and impactful change coming out of Ignite while also being the most difficult change for clients to understand. Although, it's better to call it a paradigm shift rather than simply a change - it's part of a new way to work.
Historically, when organizations would define their information structure, they would follow a similar pattern of using site collections to act as high level security boundaries around select sets of content representing large groups within an organization, like a department or a region. From within this high level boundary, the subsite structure would be built out to mimic the smaller and more focused groups of employees by teams or offices. This resulted in incredibly deep information architectures with subsites beneath subsites beneath subsites. While not only navigationally confusing, this information structure is a security nightmare. Adding users to just subsites give them visibility but not to the parent site - which then leads to downward navigational issues from the parent site. Fortunately, Microsoft has made a shift away from this architecture.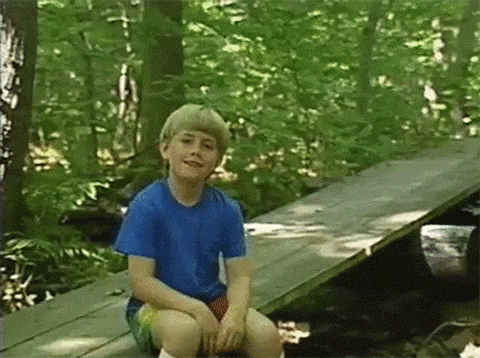 With the introduction of the SharePoint modern Team Sites and Communication Sites, it quickly became apparent where Microsoft was headed with regards to information structuring. Each modern Team Site or Communication Site that you create is itself it's own site collection. Yes, there's the ability to create subsites in these site collections but I highly discourage doing so. Embrace the flat structure of your site collections.
As you can imagine, with every new Team Site and Communication Site becoming an individual site collection, the sprawl of this architecture can become daunting in itself. Add in self service site creation or self service Office 365 Group creation and you're landscape goes even further. The use of the upcoming SharePoint Hub Sites will help to alleviate the perceived site collection sprawl by providing a consistent approach for grouping similar site collections within an environment. As you define your information architecture, take a good look at what similarities the sites you're architecting have in common.
Are the sites all related to a geographical location within the organization?

Are they all part of a division or a team?

Are the sites tied to a major process that involves consistent collaboration between groups and document sets?
Find those inter-team dependencies and use those to propose your structure. Once these organizational connections are identified, you can use these connections as your building blocks for your hub sites.
Information Architecture can change with your organization
Every organization is destined to change at some point in its lifetime. With SharePoint Hub sites, your information architecture can change when your organization does, without the need for massive content disruptions and security adjustments. As mentioned before, when you initially define your information architecture, you identify select sites to act as top-level hub sites for related team and communication sites. As your organization changes, site collections can be associated and disassociated within hub sites with just a few clicks of the mouse - making it incredibly easy. Additionally, the changes made to shared features of hub sites (like the consistent look and feel, navigation, and content roll up) occur almost instantly - resulting in very minimal downtime during any content reorganization.
Content that should be together, is together automatically
An additional benefit to the use of SharePoint Hub sites is the inherent content rollup that occurs across related site collections Within the past year, SharePoint Online released the out of the box News functionality to modern team sites. With the release of this News functionality, along came the ability for a site collection to display News related to that site collection along with rolling up News items to the SharePoint home page. With SharePoint hub sites, News rollup, along with other content, is available and will be targeted/filtered to display only content that is contained within the hub site's associated site collections. This provides a more targeted content roll up experience for the end user.
Along with the News content, SharePoint hub sites provide an inherited search scope configuration that allows users, by default, to view search results that are trimmed to the context of the hub site they're currently in. The system assists users by automatically isolating the search result content to give the user a focused view of content related to their location in the environment. Rather than users wading through an abundance of search results for the entire tenant, results are focused and relevant to put what users are looking for in their hands quickly and moving forward with their task at hand.
Lastly, related content within hub sites is not only limited to the in site content roll up or automatic search scope configuration; content within a hub site is also rolled up on that site's content cards within the system. For example, if you navigate to the SharePoint Home page, the site collection card for a SharePoint Hub site will provide context to recent documents and content within all site collections associated to that hub site. This allows users to quickly get back to work on what they previously accessed, and they are exposed to relevant content based on their affiliations and work behavior.
In the end, SharePoint Hub sites provide the missing link that was needed in order for organizations to truly embrace the flattened site collection structure that Microsoft has been moving to with Office 365.
While continuing on with the 'everything is a site collection' methodology, SharePoint Hub sites allow organizations to take advantage of the simplification of security that individual site collections provide while future proofing the ability to structure content that best represents the organizations teams as they're structured today. When the organization changes, now the site structure can change as well without impact to the end users. This is a great addition to the information architecture story of Office 365.